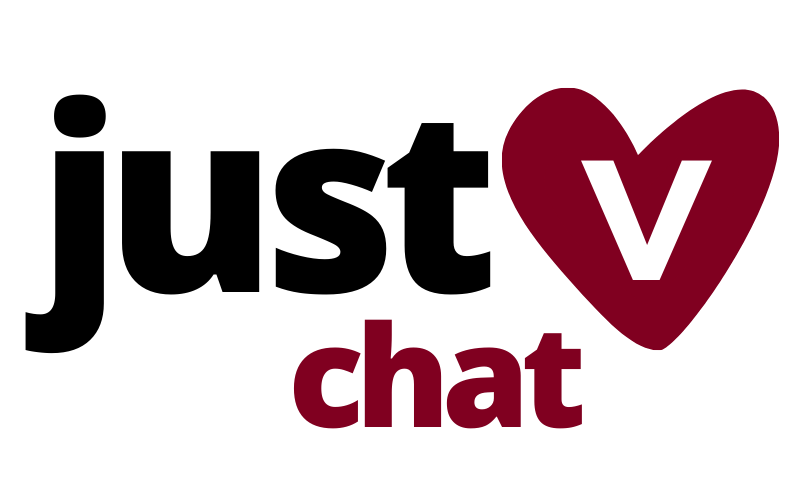 Spicy zesty cauliflower quick-pickle with crunchy savoury seed topping - from Bento Power by Sara Kiyo Popowa
Spicy zesty cauliflower quick-pickle
200g cauliflower, chopped in bite-sized chunks
2 tbsp tamari or fish sauce (vegetarian)
the juice and a finely grated zest of 1 lime (or 1/2 lemon)
1/2 tsp sea salt
Fresh chilli, cut into chunks on the diagonal, or chilli powder, to taste
15g ginger, peeled and cut into thin strips
2 spring onions, sliced
Place in a bowl and add the rest of the ingredients, combining well.
The pickle is ready to pack in your bento box straight away, but is best after it has been left to marinate overnight. To do this, place a second, clean bowl on top of the pickle mix with a weight inside (e.g. a can of food) and leave in the fridge overnight.
Before using in your bento, cut the pak choi into bite-sized chunks (store leftovers in the fridge).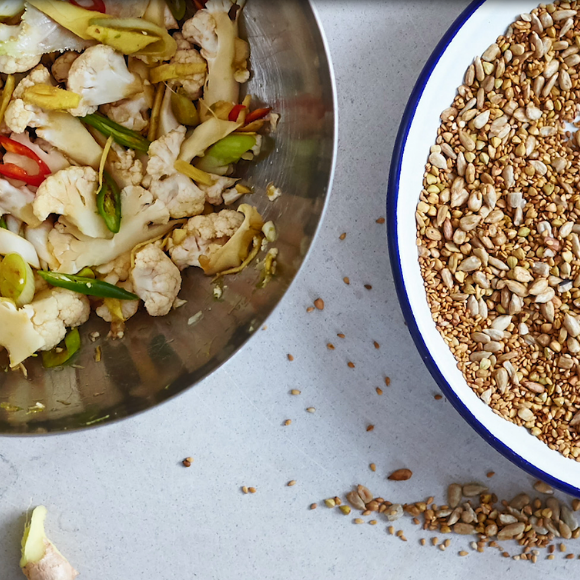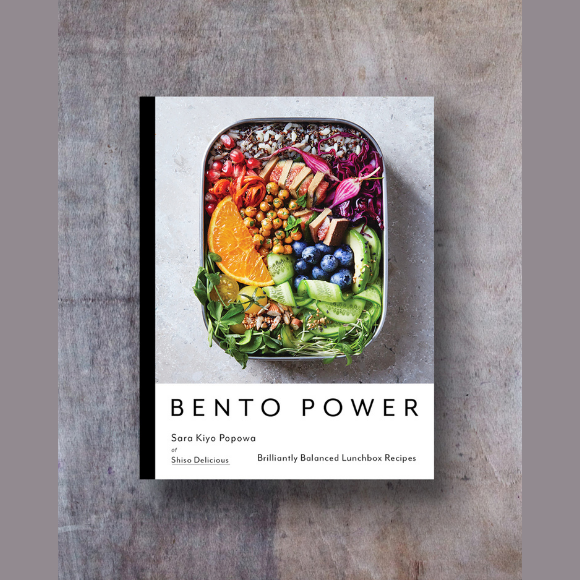 Crunchy savoury seed topping
50g sesame seeds
25g sunflower seeds
25g whole buckwheat
2 tsp tamari or other Japanese soy sauce
1 tsp water
Toast the seeds in a dry frying pan over a low to medium heat, stirring regularly to ensure they don't burn.
When the seeds are very fragrant and starting to tan, 2–4 minutes, tip them to one side of the pan and quickly drizzle the soy sauce and water mixed together over, stirring until they are completely dry, about 1 minute.
Tip onto a plate and leave to cool completely before storing in an airtight jar.
You can buy Sara's book 'Bento Power' right here
The Vegan Nigerian - Moin Moin
Packed full of wonderful protein and fibre, this savoury steamed bean cake is a "superfood" in my opinion. Glance at any plate of jollof rice or fried rice at a Nigerian wedding or party and you're bound to see some moin moin hanging about on the side. It's not the quickest thing to prepare but the final product is totally worth all the effort.
Click here for ingredients and recipe.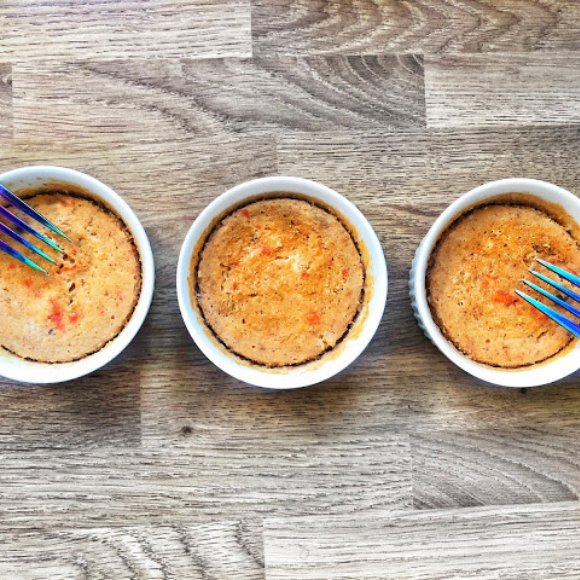 Romy London - Tofu all the way (free ebook)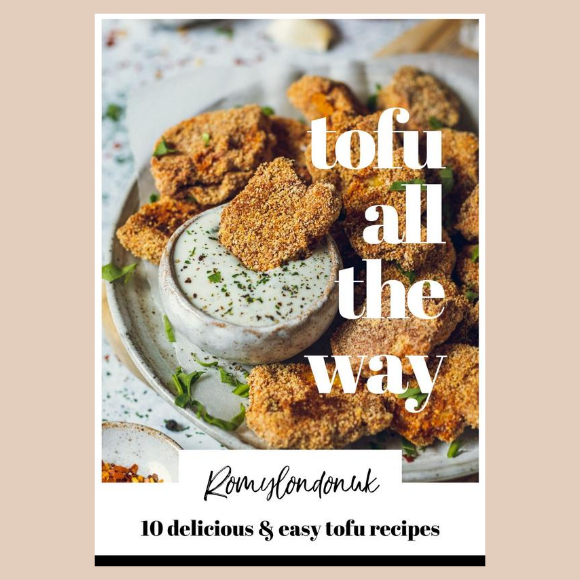 Your support means the world to me & as a thank you I've created 'Tofu All The Way' for YOU! Stuffed with 10 delicious, vegan tofu recipes – with easy step-by-step instructions for those of you that still struggle to make tofu taste great, or simply want to try it in a new way.
I hope you enjoy these recipes just as much as I do!
Click here to download the free ebook.
Romy London - Homemade Vegan Burger Buns (Super Fluffy!)
It's not only happened once but already on multiple occasions that I've found myself wanted to create (& of course photograph) delicious looking vegan burgers and finding that most conventional burger buns available in supermarkets are either not vegan (they often contain egg or dairy!) or simply way too big for my vegan quarter pounders.
After years of trying to find the perfect buns for my patties, I've simply decided to stick to making my own – and this is how the long search for the perfect homemade vegan burger buns was started, which eventually led to this recipe! Glad we made it here! 😉
Click here for ingredients and recipe.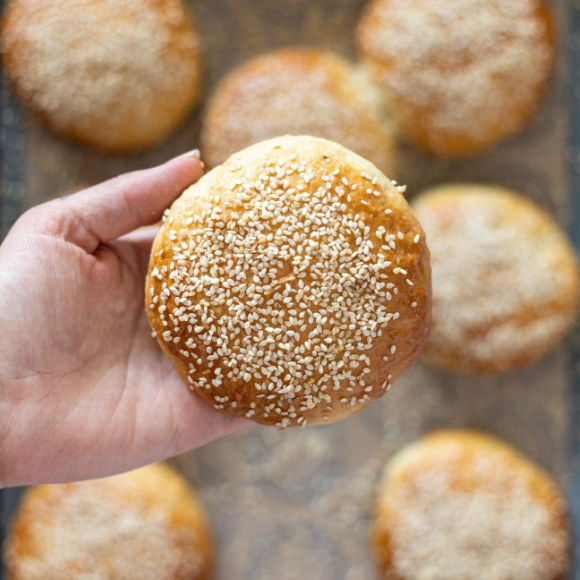 Copper Confetti - Gluten free and vegan katsu curry with cornflake tofu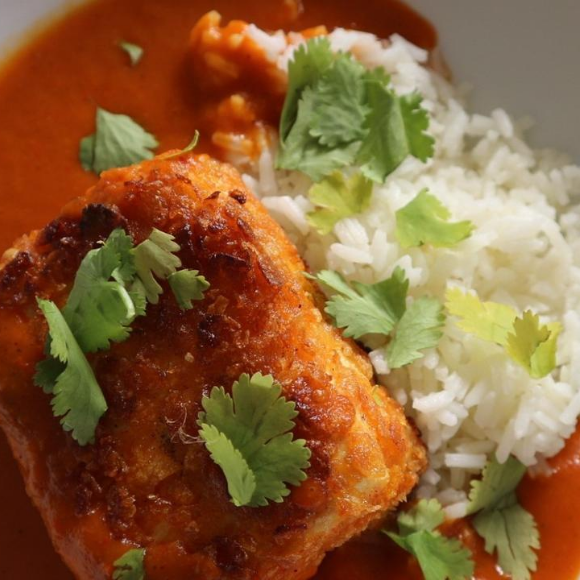 I was actually only introduced to the world of katsu curry when I tried the Tesco freefrom ready meal version and I was immediately sold! My only issue was that I found the Tesco version a bit too spicy (I struggle a bit when it comes to spice – my tummy isn't the biggest fan!) so I decided to try making my own and adapt it to make it vegan! I was so impressed at how quick and easy this was! And uses up lots of stuff I'd have in the house anyway!
Click here for ingredients and recipe.